Saeed is terrorist leader designated by UN and US: Trump admn
November 22, 2017 23:44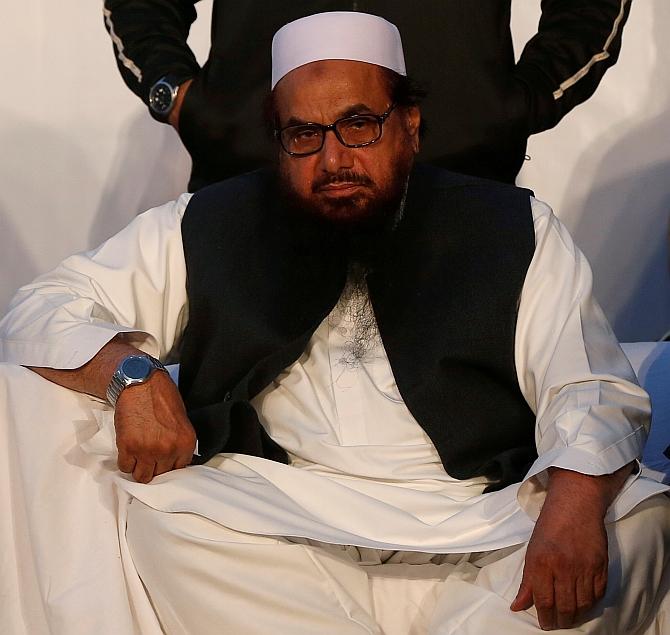 Mumbai attack mastermind and banned Jamaat-ud-Dawah chief Hafiz Saeed is a terrorist leader designated by both the United Nations and the United States, the Trump administration said today, hours after a Pakistani court ordered his release from detention.
The banned Jamaat-ud-Dawah head, who carries a bounty of USD 10 million announced by the US for his role in terror activities, has been under detention since January this year.
"The US is aware of media reports that Pakistan (court) ordered release of Lashkar-e-Taiba leader Hafiz Saeed from house arrest," a State Department spokesperson told PTI when asked about the decision of the Judicial Review Board of Punjab province which refused to extend Saeed's detention.
As such, Saeed is all set to be released from house arrest after the expiry of the detention order tomorrow.
Responding to a question, the State Department was quick to express its displeasure over the potential release of Saeed from house arrest.
In May 2008, the United States Department of the Treasury designated Saeed as a Specially Designated Global Terrorist under Executive Order 13224, the spokesperson said.
"Saeed was also individually designated by the United Nations under UNSCR 1267 (UN Security Council Resolution) in December 2008 following the November 2008 Mumbai attack," the official said. -- PTI
« Back to LIVE
TOP STORIES