Pak 'hoodwinking' global community: India on Saeed's release
November 22, 2017 22:56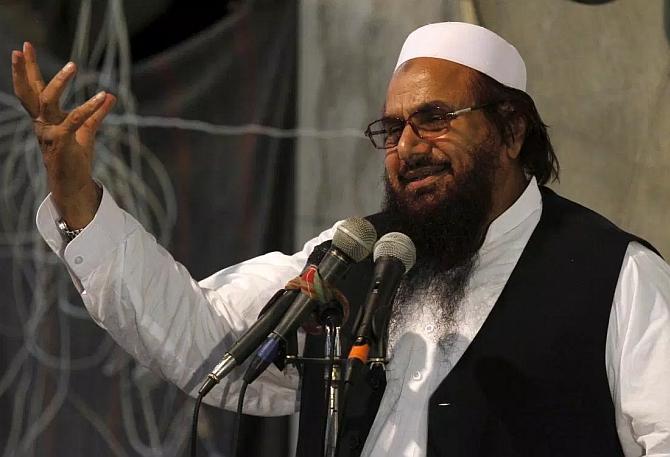 Mumbai terror attacks mastermind and JuD chief Hafiz Saeed's release order by a Pakistani judicial body shows how Pakistan is "hoodwinking" the international community on the issue of terrorism, government sources said today.
It is also reflective of Islamabad's "duplicity" in tackling terrorism, they said and asked Pakistan to "walk the talk" on its assurances to the international community over dismantling terror infrastructure and not allowing its soil to be used for terror acts.
The sharp reaction came within hours of the Judicial Review Board of Punjab province comprising judges of the Lahore High Court ordering Saeed's release on the expiry of his 30-day house arrest which is going to expire in a couple of days.
Saeed's release may also coincide with the anniversary of the 26/11 Mumbai attacks in which at least 166 people were killed.
"The release order only shows that Pakistan provides free space to terrorists to indulge in acts against other countries. And in case of Saeed, a designated terrorist, it also shows how Pakistan is hoodwinking the international
community on the issue of terrorism," a source said.
Pakistan keeps giving assurances to the international community that it is making all efforts to tackle terrorism but it never implement its assurances in reality and this (Saeed) is one example, another source asserted.
The banned Jamaat-ud-Dawah head, who carries a bounty of USD 10 million announced by the US for his role in terror activities, has been under detention since January. -- PTI
« Back to LIVE
TOP STORIES