Padmavati's reel will be burned in the flames of 'jauhar': Karni Sena
November 22, 2017 21:01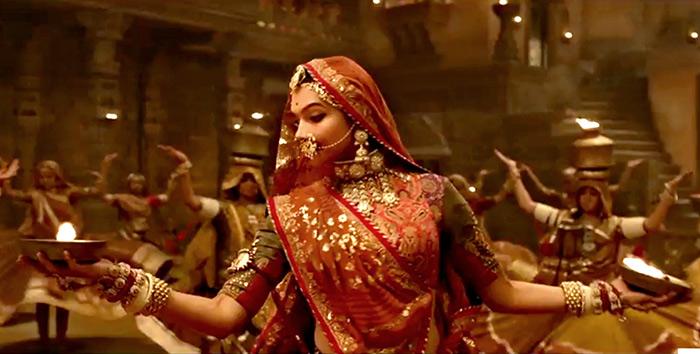 Amid a raging controversy over "Padmavati", a self-styled Rajput group today vowed to stop the release of the movie at any cost.
"Its reel should be consigned to the flames of 'Jauhar'," Lokendra Singh Kalvi, chief of Rajput Karni Sena, told reporters in New Delhi.
'Jauhar' was a Hindu custom of self-immolation by women to escape foreign invaders.
Kalvi said the makers of the period drama were forced to defer its release due to public pressure and "directions of the government" even as he appealed to Prime Minister Narendra Modi to stop its release for good.
The film starring Deepika Padukone as Rani Padmavati, Shahid Kapoor as Maharawal Ratan Singh and Ranveer Singh as Sultan Alauddin Khilji was earlier scheduled to release on December 1.
On Sunday, Viacom18 Motion Pictures, the studio behind "Padmavati", had announced in a statement that they were voluntarily deferring the release of the film out of "respect and regard for the law of the land" including the Central Board of Film Certification".
Chief Ministers of BJP-ruled Rajasthan, Madhya Pradesh and Gujarat have already announced that they will not allow the screening of the movie in their states.
Kalvi, whose outfit has threatened Padukone with physical violence over her assertion that no force can stop Padmavati's release, said the launch of its trailers without clearance from the censor board amounted to violation of the Cinematograph Act.
"Who is Deepika Padukone? Is she the president or the prime minister? This film will not be released at any cost. Its reel should be consigned to the flames of Jauhar," he told a press conference, repeatedly harping on Rajput valour and his "royal lineage".
Asked on what basis was he was claiming that the film has distorted history, Kalvi said he was basing his "assumption" on an alleged statement of Ranveer Singh.
Kalvi, who claimed he belongs to the "37th generation" of a dynasty that ruled the Mewar kingdom, was non-commital on whether he will change his position if the film is screened for him.
Amid rumours that there was a romantic dream sequence between Padmavati and Alauddin Khilji's characters, various Rajput and other groups have been protesting against the film, alleging it hurts the sentiments of the people.
Historians are, however, divided on whether Rani Padmavati even existed. -- PTI
« Back to LIVE
TOP STORIES