Cong's chaiwala tweet echoes Rahul Gandhi's mindset: Smriti Irani
November 22, 2017 08:09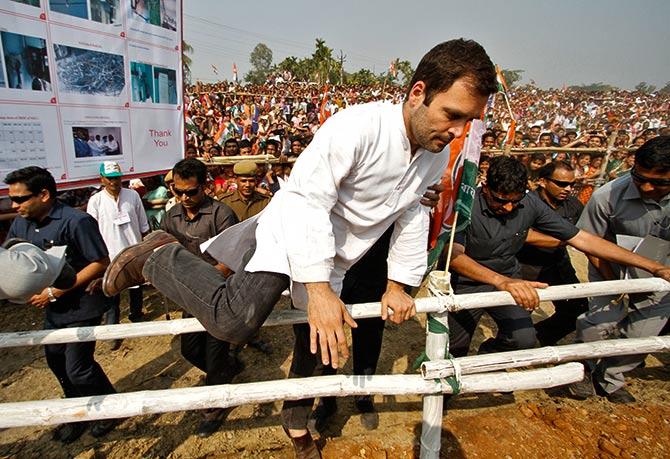 As outrage poured after the Congress' youth wing first tweeted a meme insulting Prime Minister Narendra Modi and then deleted it, Union Minister Smriti Irani deemed it as an "insult to Gujaratis".
The Minister of Information and Broadcasting said that the tweet echoed "the mindset of Rahul Gandhi and the Congress".
"It is expected from the Congress. Youth Congress is demonstrating what their leader feels about Prime Minister Modi," the BJP leader said.
The tweet by Yuva Desh, Youth Congress' online magazine portrayed a photograph of PM Modi, US President Donald Trump and British Prime Minister Theresa May and took a dig at PM's Modi with depicting May as telling the Indian PM to limit himself to just "making tea".
After the massive uproar, the tweet was deleted with the Congress apologising for the same. Party spokesperson Randeep Surjewala said, "INC strongly disapproves & rejects such humour through memes. Differences in policy and opinion aside, Congress culture imbibes respect for the PM and all political opponents."
However, Irani dismissed the apology saying, We dont take Congress apology seriously. We all know what Congress actually feels about PM Modi.
« Back to LIVE
TOP STORIES