60 calls, positive campaign: How Swaraj ensured Bhandari won ICJ polls
November 22, 2017 10:18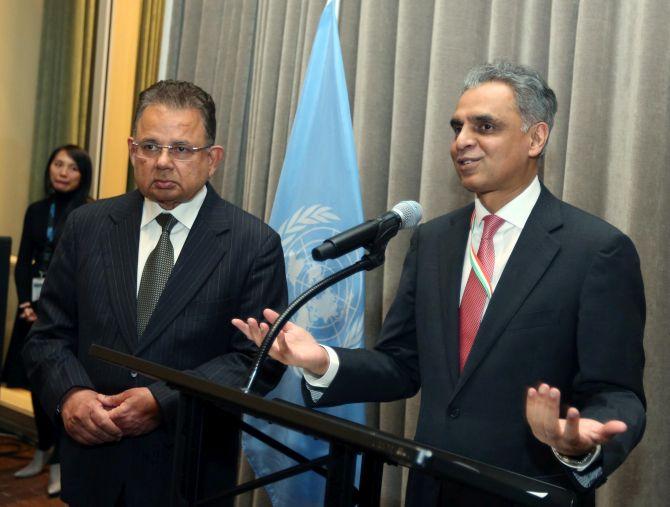 India's success in knocking UK off its perch at the International Court of Justice involved probably the most concerted and assiduous diplomatic offensive in recent times by India's foreign ministry headed by Sushma Swaraj, reports the Times of India.
As the UK decided to withdraw its candidate Christopher Greenwood, there was complete unanimity among government agencies and strategic affairs experts that for the first time India had successfully challenged 'the architecture of dominance' of P5 countries in the Security Council.
The foreign minister, in fact, made as many as 60 calls to her counterparts across continents in the past few days to boost the case of Indian judge Dalveer Bhandari who finally prevailed over UK's Christopher Greenwood.
Foreign secretary S Jaishankar meticulously coordinated India's outreach to the world ahead of the next round of voting which had been scheduled for Monday.
On Tuesday, he called all MEA joint secretaries and other top officials to thank them for the effort everybody put in to convince countries around the world to vote in favour of India. MoS MJ Akbar also worked actively to garner support for India's candidate.
"This was a seminal day in Indian diplomacy marking a shift in global perceptions of India," said India's permanent representative to UN Syed Akbaruddin, who received a special mention from Swaraj for his efforts.
« Back to LIVE
TOP STORIES