Netflix fires Kevin Spacey from 'House of Cards'
November 04, 2017 09:47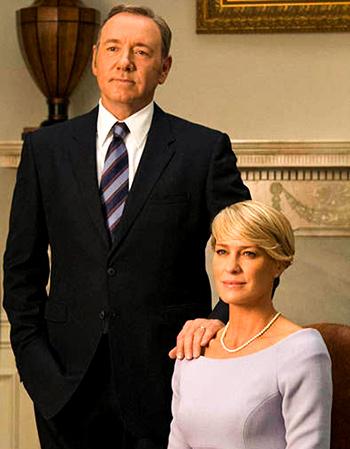 Days after ending production of political drama, House of Cards, streaming network Netflix will no longer work with the actor Kevin Spacey, who has been accused of inappropriate sexual behaviour.
Netflix, the producer of the show, announced that if and when House of Cards returns, it will be without Kevin Spacey, according to Entertainment Weekly.
In a statement issued by the streaming giant, they said that they "will not be involved with any further production of House of Cards that includes Kevin Spacey."
A spokesperson from the streaming service also shared that they will not be moving forward with the Spacey-starrer film Gore, a biopic based on the life of writer Gore Vidal directed by Michael Hoffman.
Netflix had previously announced it was ending the Emmy-nominated political drama at the conclusion of its upcoming sixth season in the wake of actor Anthony Rapps sexual abuse allegations against Spacey.
Meanwhile, CNN has reported that eight anonymous employees and former employees from the House of Cards set have come forward with claims about the actor's alleged "predatory" behaviour.
A former production assistant claimed Spacey sexually assaulted him during one of series' early seasons.
« Back to LIVE
TOP STORIES