May to confront Trump over information leak on Manchester attack
May 25, 2017 10:09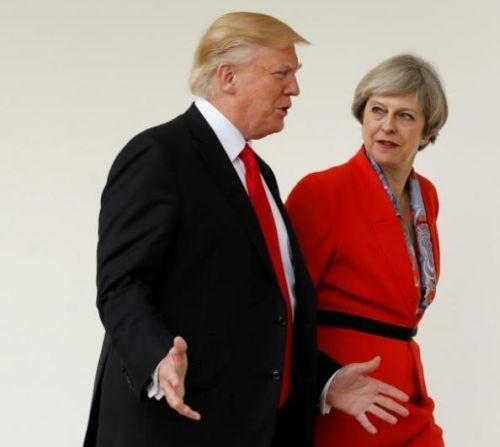 British Prime Minister Theresa May will confront United States President Donald Trump over leak of information about the Manchester Arena attack from the investigation when she meets him at a NATO summit in Brussels on Thursday.

The UK government has expressed its anger after a US newspaper published photos apparently showing the scene of the Manchester Arena attack that left 22 dead and several others injured.

"We are furious. This is completely unacceptable. These images leaked from inside the US system will be distressing for victims, their families and the wider public. The issue is being raised at every relevant level by the British authorities with their US counterparts," The Guardian quoted a Whitehall source as saying.

The New York Times had published photos which it said were gathered by UK authorities at the scene of the Manchester Arena attack.

The photos were also consequently published in the UK media.

The details about the attack emerged in American media before being confirmed by British police.

UK Home Secretary Amber Rudd said she was irritated with the early release of information about bomber Salman Abedi by the United States and told her American counterparts that no further leaks should happen.
« Back to LIVE
TOP STORIES