At NATO meet, Trump warns that terror attacks will continue
May 25, 2017 22:48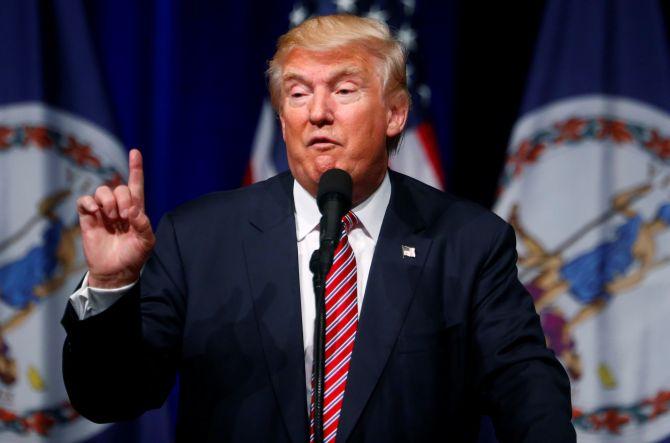 US President Donald Trump told leaders of the NATO alliance on Thursday that the Manchester bombing that killed 22 earlier this week demonstrates the depths of the evils of terrorism.
After leading a moment of silence at the NATO headquarters in Brussels for victims of Monday night's bombing, Trump said that attacks will continue unless steps are taken to counter terrorism strikes.
He said that the United States would never stop fighting terrorism, calling the Manchester attacks 'savage' and 'barbaric'.
'Terrorism must be stopped or ... the horror you saw in Manchester and so many other places will continue forever,' Trump said, referring to Monday's suicide bomb in the northern English city that killed 22 people, including children.
His comments came after he unveiled a memorial to the September 11, 2001, attacks on New York and Washington at the NATO headquarters.
He told NATO leaders that the unveiling is 'a day for both remembrance and resolve'.
'We will never waiver in our determination to defeat terrorism and achieve lasting security, prosperity and peace,' he said.
Trump also lectured Nato leaders on their open borders, tying terror attacks like last week's carnage in the United Kingdom to the unchecked flow of migrants throughout Europe.
He said: 'You have thousands and thousands of people pouring into our various countries and spreading throughout, and in many cases we have no idea who they are. We must be tough, we must be strong and we must be vigilant.'
« Back to LIVE
TOP STORIES