Arrest warrant for rape-accused yoga teacher
May 25, 2017 09:44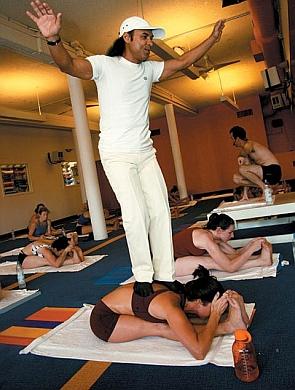 A Los Angeles judge Wednesday issued an arrest warrant for the founder of Bikram yoga, who's been ordered to hand over proceeds from his global fitness business to satisfy a $6.8-million judgment won by a former legal advisor. Los Angeles County Superior Court Judge Edward Moreton issued the warrant for Bikram Choudhury and set bail at $8 million.
No lawyers appeared for Choudhury, who claimed last year that he was nearly bankrupt.
The award was won by Minakshi "Micki' Jafa-Bodden, who claimed Choudhury fired her when she refused to help him cover up a rape allegation.
Read more
Also read:
Women love me: Bikram
« Back to LIVE
TOP STORIES