Bhansali's Padmavati set in Kolhapur set ablaze
March 15, 2017 11:16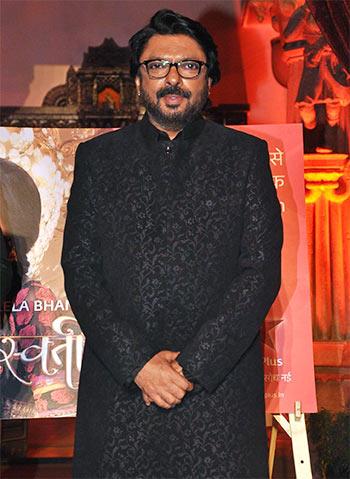 Unidentified goons vandalise, burn down filmmaker Sanjay Leela Bhansali's Padmavati film set in Kolhapur. Thankfully, nobody was harmed. The filmmaker and the crew were not present during the incident which took place last night.

This is the second attack on the film.

In January, the activists of a Rajput organisation, Karni Sena, entered the Jaigarh Fort and assaulted Bhansali, slapped him and tore his shirt. They even misbehaved with the crew and criticised the National Award-winning director for 'distorting' history in the film about the medieval-era Delhi ruler Alauddin Khilji, who fell in love with Rajput queen Padmavati.


They damaged cameras and other equipment, forcing Bhansali to stop shooting. The film stars Shahid Kapoor, Ranveer Singh and Deepika Padukone in leading roles.

The Karni Sena alleged that the film had a dream sequence between Padmavati and Allaudin Khilji.

Following the attack, Bhansali had issued a statement saying: "We clarify that there is no dream sequence or any objectionable scene between Rani Padmavati and Allauddin Khilji. We have been carefully researching and making the film... The attack on the shoot and crew was uncalled for and was extremely damaging to the image of the beautiful city of Jaipur."
« Back to LIVE
TOP STORIES