Whenever India & US work together, the world reaps the benefits: Modi
June 26, 2017 10:30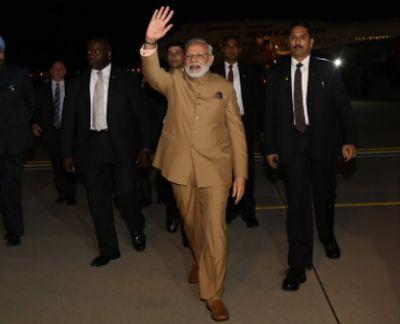 Prime Minister Narendra Modi said that whenever India and the US work together, the world reaps the benefits - be it our collaborative efforts to find affordable vaccines for rotavirus or dengue, our joint studies of gravitational waves.
Writing a signed article in the Wall Street Journal, Modi said, "The logic of our strategic relationship is incontrovertible. It is further underpinned by faith in the strength of our multicultural societies that have defended our values at all costs, including the supreme sacrifices we've made in distant corners of the globe.
He has described the two countries as "mutually reinforcing engines of growth and innovation" in an "uncertain global economic landscape" and has noted that "bilateral trade, which already totals about $115 billion a year, is poised for a multi-fold increase. Indian companies are adding value to the manufacturing and services sectors in the US, with total investments of approximately $15 billion and a presence in more than 35 states, including in the Rust Belt. American companies have likewise fueled their global growth by investing more than $20 billion in India."
With India's biggest tax reform set to be launched later this week, PM Modi writes that the "transformation of India presents abundant commercial and investment opportunities for American businesses."
You can read the op-ed
HERE
« Back to LIVE
TOP STORIES