US Defence Secretary calls on Prime Minister Modi
June 26, 2017 20:55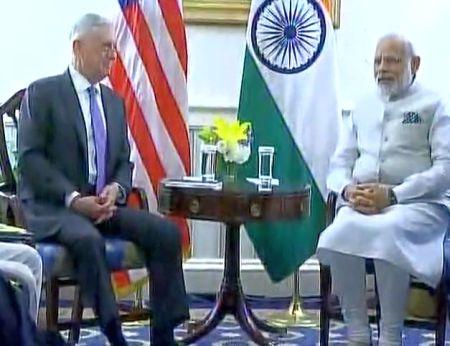 US Defence Secretary James Mattis called on Prime Minister Narendra Modi amid reports that America will sell 22 Guardian drones to India to bolster its surveillance and intelligence gathering capabilities. The meeting between Mattis and Prime Minister Modi came ahead of the latter's maiden meeting with US President Donald Trump at the White House.
Mattis met Modi at the Hotel Willard Intercontinental, where the Indian prime minister is staying.
Senior Indian officials, including National Security Advisor Ajit Doval were present at the meeting.
« Back to LIVE
TOP STORIES