UPDATE: Ahead of Trump meet, Modi writes op-ed in Wall Street Journal on Indo-US ties
June 26, 2017 12:13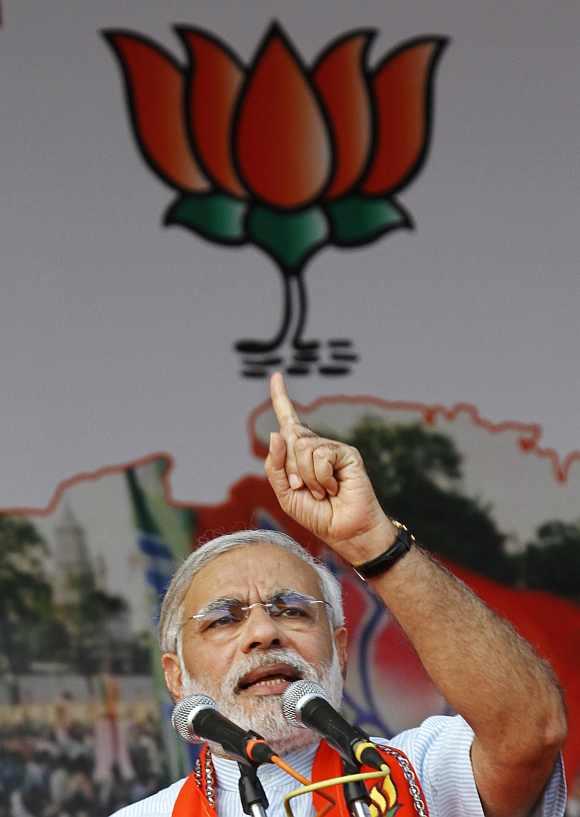 Writing about a "growing convergence" between India and the US, Prime Minister Narendra Modi has pitched the mega reform Goods and Services Tax to American business in a signed article in the Wall Street Journal. PM Modi is on a visit to the US and will meet President Donald Trump today.
"The logic of our strategic relationship is incontrovertible. It is further underpinned by faith in the strength of our multicultural societies that have defended our values at all costs, including the supreme sacrifices we've made in distant corners of the globe," the Prime Minister writes, and also, "I expect the next few decades to be an even more remarkable story of ambitious horizons, convergent action and shared growth."
With India's biggest tax reform set to be launched later this week, PM Modi writes that the "transformation of India presents abundant commercial and investment opportunities for American businesses."
"The roll-out of the Goods and Services Tax on July 1 will, in a single stroke, convert India into a unified, continent-sized market of 1.3 billion people. The planned 100 smart cities, the massive modernization of ports, airports, and road and rail networks, and the construction of affordable housing for all by 2022 - the 75th anniversary of India's independence - are not just promises of great urban renewal within India. These plans also showcase the enormous fruits of our relationships with enterprising U.S. partners-worth many billions of dollars over the next decade alone-together with concomitant new employment opportunities across both societies," he writes.
« Back to LIVE
TOP STORIES