Drinking water supply halved in Chennai as Tamil Nadu battles drought
June 26, 2017 14:20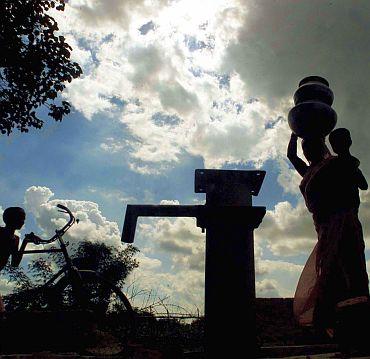 Chennai is facing an acute crisis of drinking water as all four lakes around the city have dried up, the local authorities have said.
Tamil Nadu is witnessing the worst drought in 140 years and drinking water to the state's capital city has been cut down by 50 per cent, say water supply officials. The city requires 830 million litres of water a day, but the supply has halved over the last few days.
There is no daily supply of drinking water in Chennai as the four main reservoirs -- Poondi, Red Hills, Cholavaram and Chembarambakkam are dry.
In many areas, piped water is being supplied only once in three days. To keep the edge of thirst, the authorities have deployed 300 water tankers in the city.
« Back to LIVE