President Trump to host PM on June 25-26
June 12, 2017 12:46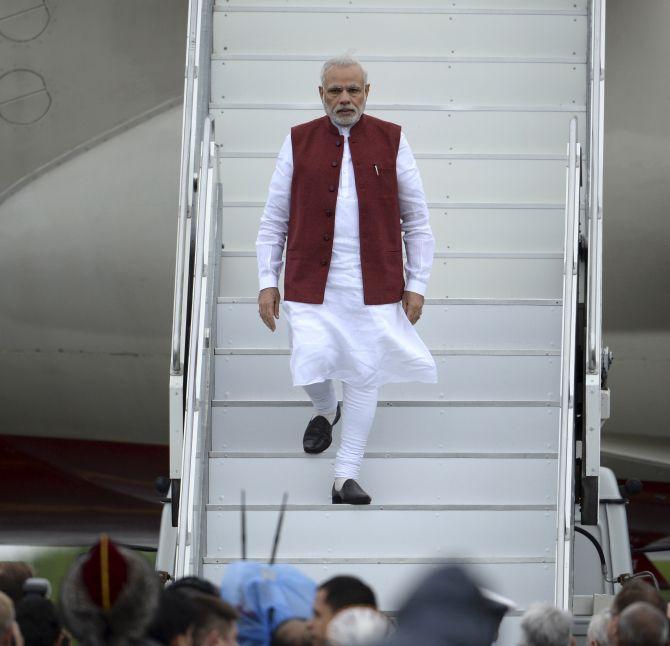 At the invitation of U.S. President Donald Trump, Prime Minister Modi will visit Washington DC on June 25-26.


It will be Prime Minister Modi's first meeting with President Trump, whose presidency began on January 20 . The two leaders have spoken over phone at least thrice since the latter assumed office.


This meeting comes at a time when Trump made critical comments about India while announcing America's decision to pull out of the Paris climate change agreement. President Donald Trump has accused India and other countries of trying to extract "billions and billions and billions" of dollars in foreign aid from the developed world to sign up for the climate accord.


In spite of the difference on some issues, Modi's discussions with Trump are likely to find a common approach on matters related to South Asia, particularly the rise in infiltration from the neighbouring Pakistan, terrorism and India's case for a seat at the nuclear supplier's group.


Modi has reiterated India's support to the Paris agreement and said he is willing to go further than what has been committed under the Paris accord.
« Back to LIVE
TOP STORIES