'Power of truth' being replaced by 'truth of power': Rahul
June 12, 2017 16:19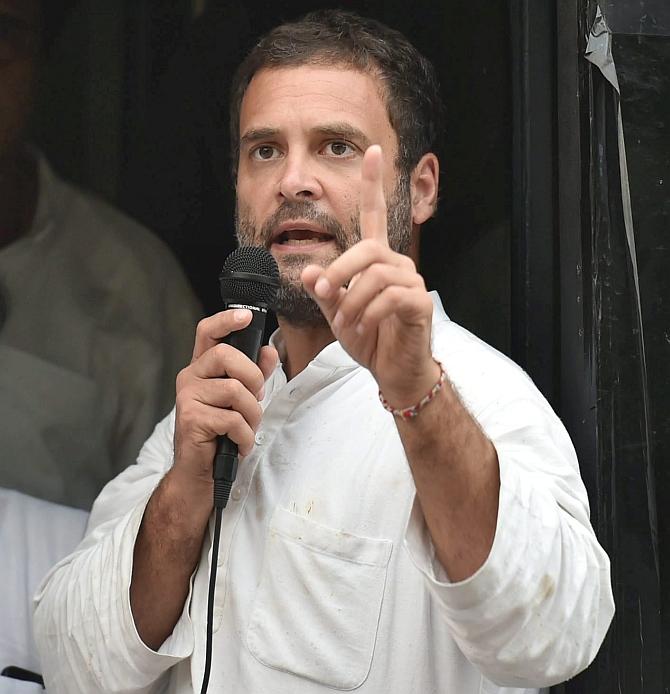 Accusing the Prime Minister Narendra Modi-led Central Government of silencing the people's voice, Congress vice president Rahul Gandhi on Monday said the 'power of truth' was being completely replaced by the 'truth of power.'


Rahul, who is in Bengaluru today for the first step in the re-launch of the National Herald, a Congress-run newspaper started by former prime minister Jawaharlal Nehru, said anybody, who tries to stand for the truth is pushed aside by the present government.


"In India, power manufactures the truth and everyone knows what the truth is, but the people are scared to say it. Power of truth is being completely replaced by truth of power. The Government is forcing everyone into silence," he added.


The paper will be published weekly from New Delhi. The online web edition 'Nationalherald.com' has been functional since last year and is being headed by Neelabh Misra as editor.


The print edition of the newspaper was originally launched from Lucknow September 9, 1938, whose editor at that time was Pandit Jawaharlal Nehru, but it was later shut down in 2008 due to financial constraints.


The newspaper has been headline after BJP leader Subramanian Swamy filed a case against Congress President Sonia Gandhi , Rahul Gandhi, Congress Treasurer Motilal Vora, Congress leader Oscar Fernandes, Suman Dubey and Sam Pitroda.
« Back to LIVE
TOP STORIES