Macron's party heads for huge majority in French parliament
June 12, 2017 09:42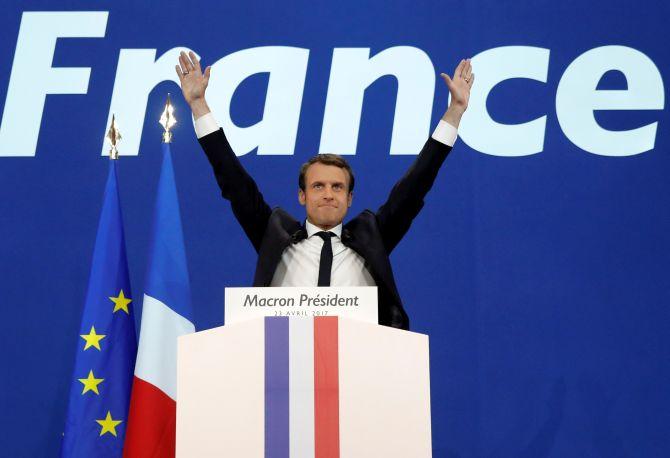 French president Emmanuel Macron's new centrist party is heading towards an assured overwhelming majority in parliament, after exit polls showed it topping the poll with 32% in the first round on Sunday.
Macron's La Republique En Marche (Republic on the Move) -- which was set up only more than a year ago -- could go from zero to as many as 430 seats in the 577-seat French national assembly, which could be one of the biggest majorities in post-war France, reports the Guardian newspaper.
On the other hand, Marine Le Pen's far-right Front National, which came second in the presidential election with 10.6m votes, was projected to win between three and 11 seats -- with about 14% of the vote, which the party said was "disappointing".
Macron needs a solid majority if he is to put in place his plans to loosen France's extensive labour laws and change the French welfare system on pensions and unemployment benefits.
« Back to LIVE
TOP STORIES