Is Harish Salve the reason AG Mukul Rohatgi refused extension?
June 12, 2017 14:31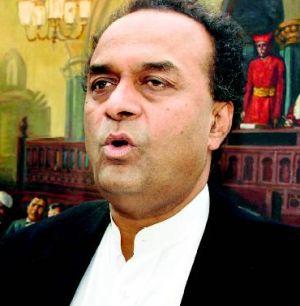 The buzz in the Supreme Court, quite naturally, is about the sudden decision of Attorney General Mukul Rohtagi to refuse an extension of tenure.

Rohatgi has written to the government saying he is not interested in continuing as the country's top law officer and said that while he enjoyed a fantastic relationship with Prime Minister Narendra Modi, law minister Ravi Shankar Prasad and the bureaucracy he now wants to get back to private practice.

As we write this, the AG is in London for the Champions Trophy.

Rohatgi has served the government well for three years in the Narendra Modi dispensation. Prior to this, he was additional solicitor general in the Vajpayee regime. His friends speculate that the lure of private practice in the Supreme Court, is the reason behind the move and none other. He would therefore want to use his experience and expertise and take up private cases.

At the same time, the gossip is that Rohatgi felt humiliated that he was not sent to argue for India in the International Court of Justice in the Hague. Insteadm the External Affairs Ministry chose Supremce Court lawyer Harish Salve.

Since Rohatgi has not elaborated on the reason behind his refusal to extend his tenure, it's still a matter of speculation. We are waiting for the little birdie to chirp.
« Back to LIVE
TOP STORIES