Cow vigilantes attack truck carrying cows, block highway in Raj
June 12, 2017 15:18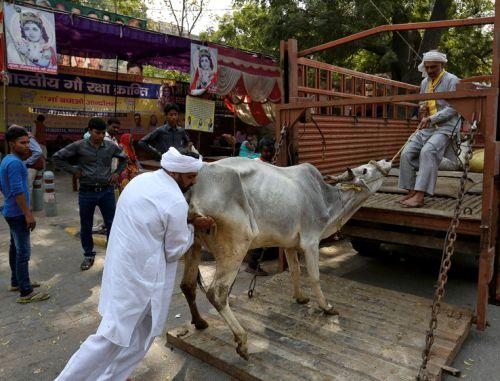 Around 50 cow vigilantes targeted officials of the Tamil Nadu government transporting cows from Jaisalmer to their state, pelted stones at a truck and blocked National Highway 15 on suspicion of cattle smuggling in Rajasthan's Barmer district, police said on Monday.


Four persons have been arrested and action against seven policemen including a police inspector has been taken for allegedly not taking the matter seriously and reaching the spot late last night, a senior police official said.


The officials of the Animal Husbandry Department of Tamil Nadu government had purchased 50 cows and calves from Jaisalmer and were transporting them in five trucks with NOC and all required papers and permission from authorities and police when the cow vigilantes attacked them.
« Back to LIVE
TOP STORIES