10-member opposition group to meet on prez poll on Wednesday
June 12, 2017 20:49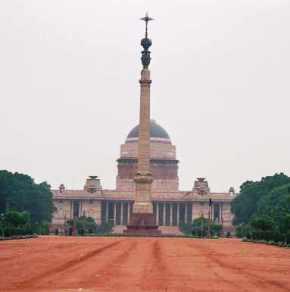 Leaders of top opposition parties will meet on June 14 in a bid to reach a consensus on a joint candidate for the upcoming presidential election.
The 10-member group set up by the opposition will meet for the first time after its constitution, sources said.
The opposition move on Wednesday's meeting came soon after BJP president Amit Shah announced that a panel of three senior ministers -- Rajnath Singh, Arun Jaitley and M Venkaiah Naidu -- would talk to allies and other parties on presidential candidates.
Several rounds of talks have already been held among senior opposition leaders on the issue. Congress president Sonia Gandhi has been trying to reach a consensus in the opposition on candidates for the presidential and vice presidential election.
Sources said Congress leaders Ghulam Nabi Azad and Mallikarjun Kharge represent the Congress in the 10-member group, which also includes other senior opposition leaders such as JD-U's Sharad Yadav, RJD's Lalu Prasad and CPI-M's Sitaram Yechury.
DMK's Rajya Sabha member R S Bharathi, Samajwadi Party's Ram Gopal Yadav, Bahujan Samaj Party's Satish Chandra Misra, TMC's Derek O'Brien and NCP's Praful Patel are also on the panel.
« Back to LIVE
TOP STORIES