Prophet and his family never consumed meat, says RSS leader
June 06, 2017 11:11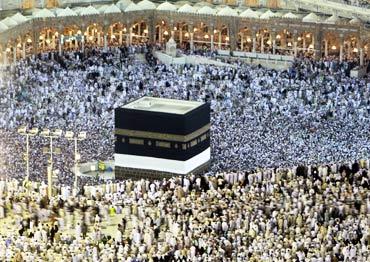 In what may spark a fresh controversy, RSS leader Indresh Kumar has said that Muslims who are observing fast (Roza) during the holy month of Ramzan should not include 'gosht' (meat) in their meal as it is a 'beemari' (disease).

"First, during Ramzan they should plant trees in their localities, lanes, mosques and dargahs to check pollution and to protect the environment. Second, they should keep a Tulsi plant in their homes, because it's called Rehan (Jannat ki Jhaad) in Arabian and isse jannat naseeb hogi," he said.

He further appealed to the Muslim community to include cow milk in their sherbet.

"Prophet and his family never consumed meat. They used to say meat is a disease and milk is a cure," he added.

The RSS leader further said that consuming meat during the holy month of Ramadan is equivalent to consuming poison. Indresh made the statement during an iftaar party organized by the Muslim Rashtriya Manch in Jamia Millia Islamia University yesterday.
« Back to LIVE
TOP STORIES