UPDATE: All is well in Grand Alliance: JD-U
July 16, 2017 12:09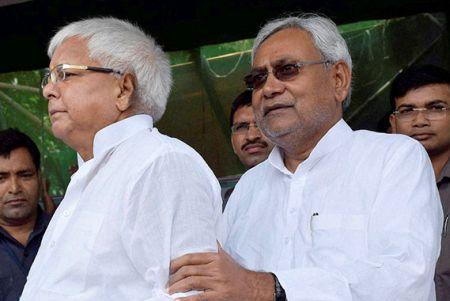 Amid the ongoing crisis in Bihar's ruling Grand Alliance,JD-U spokesperson Neeraj Kumar on Sunday said everything is all right and senior RJD leader Raghunath Jha has requested RJD chief Lalu Prasad and chief minister Nitish Kumar to sit together to solve the crisis.
"Mahagathbandhaan mein sab kutch theek thaak hai," Neeraj Kumar said.
The development comes after leaders of both the parties on Saturday targetted each other. JD-U leader Neeraj Kumar, in fact, on Sunday said, "Gathbandhan dharam mein kheench taan hota hai."
According to sources in the JD-U and RJD, leaders from both parties will now attack BJP rather than each other.
However, JD-U has called a meeting of its legislators and senior leaders at Nitish Kumar's official residence on Sunday evening to discuss issues related to the presidential polls on July 17.
Similarly, RJD and Congress legislators will meet to discuss the same.
-- M I Khan reports from Patna
« Back to LIVE
TOP STORIES