Trump refuses to make visit to UK until May 'fixes warm welcome'
July 16, 2017 21:10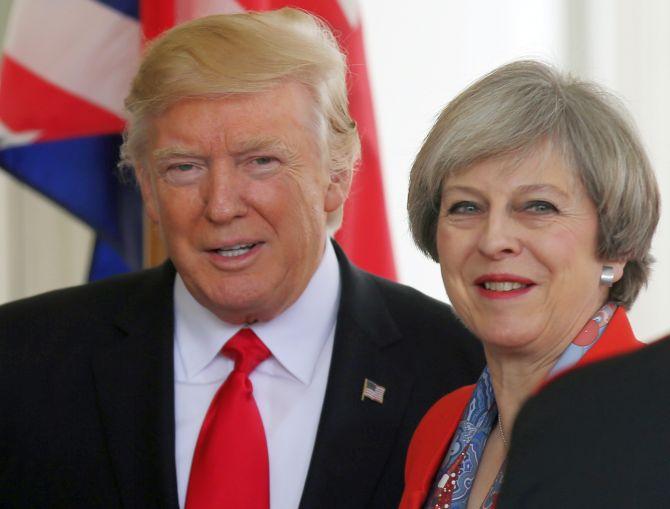 Donald Trump reportedly told Theresa May he will not make a state visit to the UK until he is guaranteed a "better reception".
The US President asked the PM to prepare a "warm welcome" before he agrees to set a date, it has been claimed.
The pair spoke on the phone to discuss the planned state visit, which has now been postponed until next year.
"I havent had great coverage out there lately, Theresa," Trump told May, according to a transcript of the conversation seen by The Sun.
May replied: "Well, you know what the British press are like."
But Trump added: "I still want to come, but Im in no rush.
"So, if you can fix it for me, it would make things a lot easier.
"When I know Im going to get a better reception, Ill come and not before."
Over 1.8 million people signed a petition to prevent Trump from being honoured with a formal state visit.
« Back to LIVE
TOP STORIES