PM Modi calls for strict action against cow vigilantism
July 16, 2017 13:44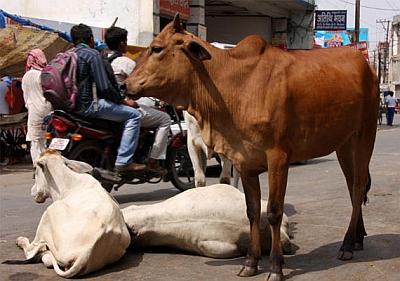 Prime Minister Narendra Modi has called for strict action against cow vigilantism. The comment has come after the all-party meet during which it is learnt that the PM said that cow vigilantism should not be given political or communal colour; the nation doesn't benefit from it.
Union Minister Ananth Kumar quoting the PM said, "There is a widespread belief that cow is like mother but this should not let people take law in their own hands."
The comments come amid reports that the Opposition is all set to raise the heat on the government over issues like lynching incidents and vigilantism during the monsoon session of Parliament that begins on Monday.
Earlier in June too, the PM had condemned cow vigilantism, saying, "Killing people in the name of gau bhakti is not acceptable. This is not something Mahatma Gandhi would approve. Lets all work together. Lets create the India of Mahatma Gandhis dreams. Lets create an India our freedom fighters would be proud of. No person in this nation has the right to take the law in his or her own hands."
« Back to LIVE
TOP STORIES