'Can I have my Freedom of Expression?' Madhur Bhandarkar asks Rahul Gandhi
July 16, 2017 15:21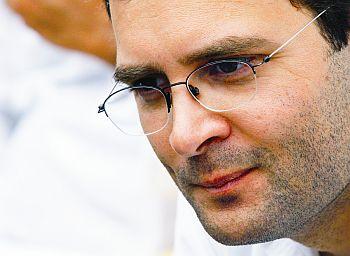 A day after a promotional event in Pune for the upcoming film Indu Sarkar had to be cancelled due to ruckus created by local Congress workers, an alleged repeat of their attack was reported in another Maharashtrian city. Filmmaker Madhur Bhandarkar said that he was forced to cancel today's press briefing in Nagpur as well. He also asked Congress Vice President Rahul Gandhi if he approved of the "hooliganism" of Congress workers.
In his tweet, the director said, "Dear @OfficeOfRG after Pune I have 2 cancel today's PressCon at Nagpur. Do you approve this hooliganism? Can I have my Freedom of Expression?"
Local Congress workers yesterday barged into a Pune hotel where the filmmaker and the crew were staying and protested against the movie which is set in the backdrop of the Emergency and has characters inspired by former Prime Minister Indira Gandhi and her son Sanjay Gandhi.
The filmmaker was supposed to talk about his film but after constant disruptions the event had to be called off. Mr Bhandarkar said it was "baffling to see self-proclaimed custodians of freedom of expression creating huge ruckus."
« Back to LIVE
TOP STORIES