AIB meme on PM: Derek O'Brien, Shashi Tharoor take on trolls
July 16, 2017 10:49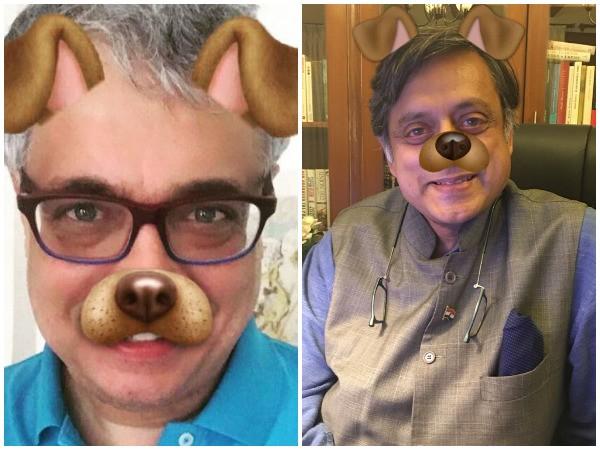 After the Mumbai Police filed a FIR against comedy group All India Bakchod co-founder Tanmay Bhat for posting a meme showing Prime Minister Narendra Modi using the Snapchat dog-face-filter, Congress leader Shashi Tharoor and Trinamool Congress MP Derek O' Brien took on trollers by posting pictures using the same filter.
Tharoor was apparently prodded by the Twitterati to defend the AIB's freedom of expression, after which the Thiruvananthapuram MP took the controversy to another level.
The Congress leader took to his Twitter to post a picture of his 'dog-filter'ed face with the caption: "Attn all trolls: I took the #DogFilter challenge! @AllIndiaBakchod"
Derek O'Brien took to Instagram to post his picture and captioned it: "It's the weekend. Time for a little bit of fun."
This was in reply to a Twitter user who had asked O'Brien and Tharoor to be a "sport" and don the "dog-face".
The Mumbai Police Cyber Cell on Friday filed an FIR against Bhat for 'making fun of' nation's Prime Minister Modi.
AIB had on Thursday tweeted a picture of a Modi lookalike peering into his mobile phone at a railway station alongside an actual photograph of the PM, with props superimposed with the help of Snapchat's dog filter, an app.
The dog filter is a special effect application which allows users to add a dog's nose, ears and tongue over their faces while taking a selfie or on other photographs.
The post had a hashtag that apparently referred to Modi's frequent foreign visits.
« Back to LIVE
TOP STORIES