39 kidnapped Indians likely held in jail in Badush in northern Iraq
July 16, 2017 14:39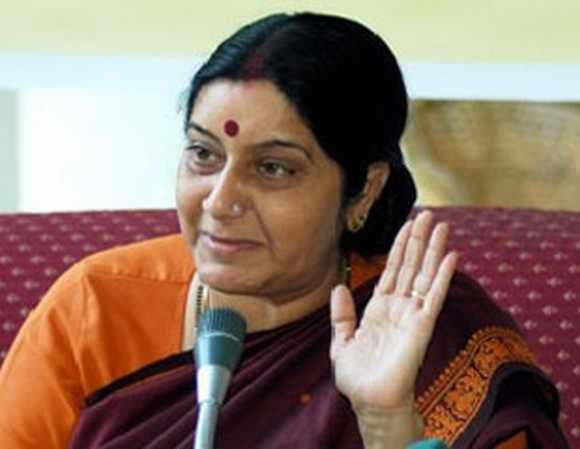 External Affairs Minister Sushma Swaraj today met with the families of 39 Indians who have been kidnapped by the terrorist group Islamic State in Iraq in 2014.
She said on the day Iraqi Prime Minister Haider al-Abadi declared Mosul liberated from the IS, she asked Minister of State for External Affairs General VK Singh to go to Erbil, a city in Iraq's Kurdistan region.
The fall of Mosul marked the end of the Iraqi half of the IS rule, which also includes territory in Syria.
Swaraj said sources in Iraq Mr Singh the missing Indians have been most likely kept in a jail in Badush in northern Iraq, where fighting is still going on.
"We called all family members of those who were abducted in Iraq. I have already met them nine-ten times, but this time the situation was different as the Iraqi prime minister declared that Mosul has been liberated from the ISIS. That very day I told VK Singh to go to Iraq and try to evacuate our people," Swaraj said.
« Back to LIVE
TOP STORIES