Staff faliure biggest cause of rail accidents, says report
January 30, 2017 12:37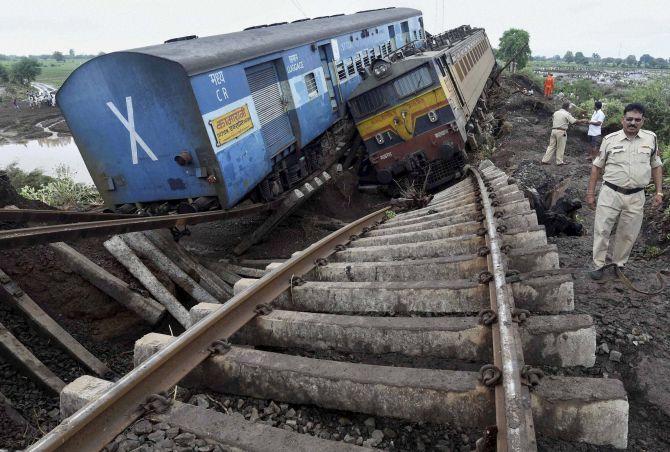 Failure of Railway staff is the biggest cause behind train accidents and derailments that have led to maximum deaths and injuries to passengers, said a safety report submitted to Railway Ministry.
Railway has constituted a task force on safety on December 6 last year after the derailment near Kanpur, killing 151 people.
The report submitted recently has categorically stated the failure of railway staff is the biggest cause in 50 to 60 per cent cases, and derailments cause maximum deaths and injuries.
According to the report, asset failures like track defects such as rail fracture and inadequate maintenance remain the biggest cause of accidents.
Taking note of the increasing number of derailments due to rail-fractures and weld failures, it has suggested a need to address the backlog in rail/track renewals and the technology of rail welding.
« Back to LIVE
TOP STORIES