RSS defamation case: Rahul appears before Bhiwandi court,
January 30, 2017 17:54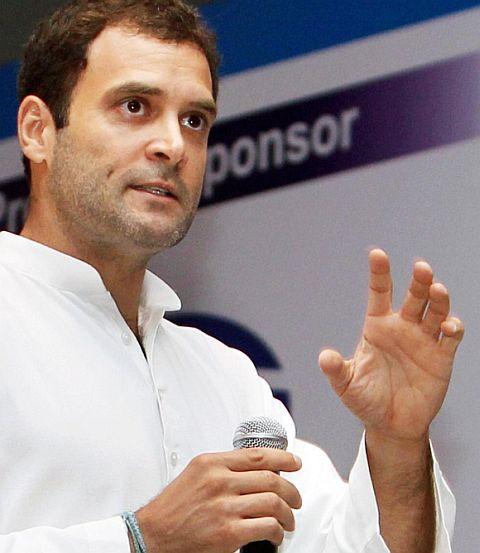 Rahul Gandhi today appeared before a magistrate court in Bhiwandi in Thane district of Maharashtra in connection with the hearing in the RSS defamation case over his alleged comments blaming people from the saffron fountainhead for the killing of Mahatma Gandhi.
The court adjourned till March 3 the hearing for recording the plea of the Congress Vice President, who has preferred to face trial as an accused in the defamation case.
In a brief interaction later with waiting mediapersons outside the court, Rahul said that his fight is against the ideology which killed Mahatma Gandhi.
"The date granted for recording of his (Rahul's) plea is March 3," said Magistrate Tushar Vaze, adjourning the case.
The case against Rahul was filed by a local RSS functionary Rajesh Kunte over the former's speech in Bhiwandi on March 6, 2014 in the run-up to Lok Sabha polls.
During the rally, Rahul had allegedly claimed, "The RSS people had killed Gandhi."
Prior to the adjournment, Rahul's lawyers Ashok Mundergi and Narayan Iyer told the court that they have not received the copy of the entire newspaper (which published the news item on the Congress leader) but only the cuttings.
« Back to LIVE
TOP STORIES