Court summons Kejriwal, Kirti Azad in defamation plea by DDCA
January 30, 2017 17:50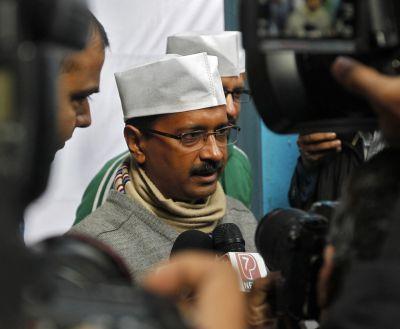 Delhi Chief Minister Arvind Kejriwal and suspended BJP MP Kirti Azad were today summoned as accused by a city court in a criminal defamation complaint filed by DDCA and its vice president Chetan Chauhan, observing that their statements prima facie adversely affected the reputation of the cricketing body and its officials.
Metropolitan Magistrate Abhilash Malhotra asked Kejriwal and Azad to appear before the court on February 18, saying it was prima facie clear that the former had made such a "serious defamatory remark" that a DDCA official had sought sexual favours from an unnamed woman for her son's selection in its cricket team, only on the basis of hearsay information received from his friend.
"Under the aegis of DDCA, hundreds of players are playing cricket. Such a drastic statement and that too from the chief minister, may have a negative impact and leave an adverse impression in the mind of cricketers, officials and public at large, impacting reputation of the DDCA, its organisational functioning and the transparency of the selection process.
"A person especially holding a constitutional post is reasonably expected to exercise sensitivity and prudence in making discourses and imputations which may have negative impact on the reputation of an institution working in public domain," the court said.
« Back to LIVE
TOP STORIES