BJP backs Mulayam, asks Akhilesh to explain 'unbalanced' alliance
January 30, 2017 09:52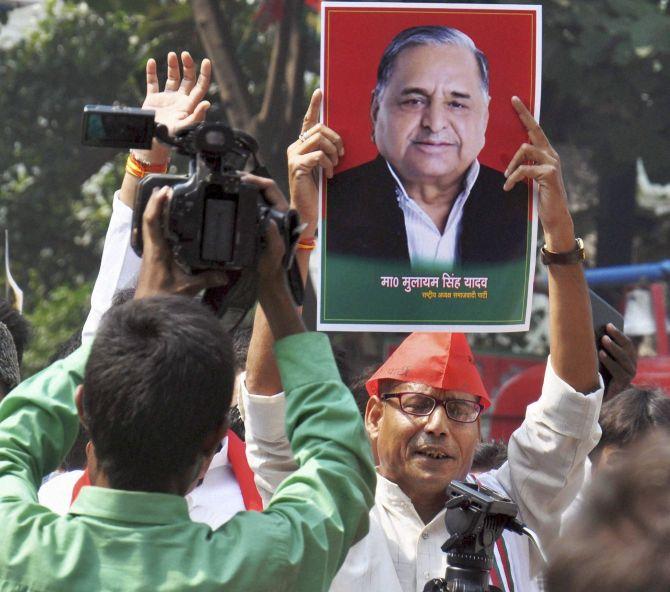 Dubbing the alliance of the Samajwadi Party and Congress as 'unbalanced', the Bharatiya Janata Party (BJP) on Monday backed party patriarch Mulayam Singh Yadav's assertion and asked Uttar Pradesh Chief minister Akhilesh Yadav to 'explain' the tie-up.


"Mulayam has just said the truth. This is unbalanced alliance. Question should be asked to Akhilesh Yadav as to what is the reason behind the alliance with a party which has lost its grounds not only in the state but the entire country," BJP leader Mahesh Sharma told ANI.


Taking a jibe at the prolonged rift in the Yadav family, Sharma saidthe Samajwadi Party is tarnishing the relation of a father-son and uncle-nephew, adding that the people of Uttar Pradesh would not fall into the trap of this drama.


Expressing his anger over the newly-formed alliance of the Samajwadi Party and Congress, Mulayam yesterday said the party has the capability to win the elections without any support.


"Our party has the capability to contest this election without any support. I am confident that it would have marked victory had it contested alone," he added. He asserted that he would not campaign for the alliance in the assembly elections.
« Back to LIVE
TOP STORIES