'Weak' SP teaming up with 'desperate' Congress will never work out: BJP
January 17, 2017 16:33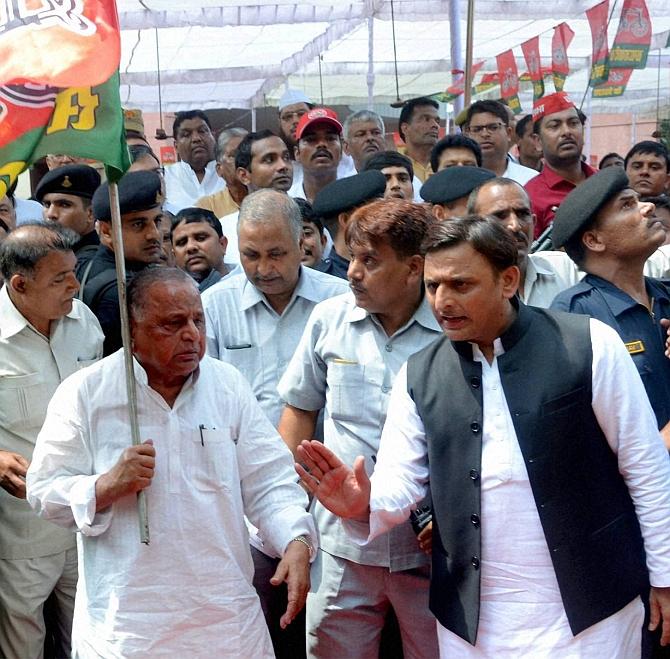 With the Congress and the Samajwadi Party (SP) heading steadily towards a possible alliance ahead of the upcoming Uttar Pradesh Assembly Election, the Bharatiya Janata Party (BJP) on Tuesday asserted that the entire development reeked of sheer desperation especially on the part of the grand old party.


Speaking to ANI in New Delhi, BJP leader Shahnawaz Hussain stated that the Congress is already 'doomed', and a coalition with a weaker party like the Samajwadi Party, is not going to benefit them either.


"Two weak parties can never make a strong unit, especially when the popular tide is with BJP this time. Any party or any coalition whatsoever cannot daunt the popularity BJP has garnered in UP this time. Whenever the election takes place, five years of the failure of Akhilesh Yadav's rule, that he has tried to cloud in his family disputes, would be exposed. People have seen for themselves the vandalism, crime and zero development by SP," he said.


He further remarked, that the Congress had to take Sheila Dikshit from Delhi to Uttar Pradesh as their candidate first, and now with their plans of uniting with SP shows their own lack of trust amongst their party."Congress is now in shambles; therefore fighting individually already seems as a lost cause for them," Hussain added.
« Back to LIVE
TOP STORIES