Istanbul nightclub attacker who killed 39 caught
January 17, 2017 08:21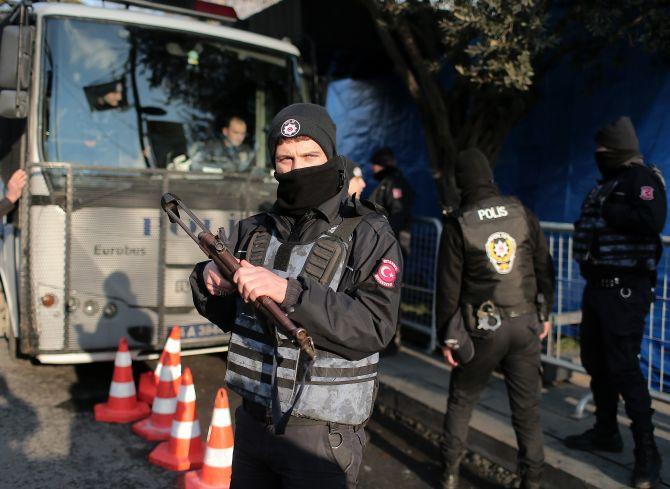 Turkish police has caught the gunman who
killed 39 people, including two Indians
, in an Istanbul nightclub during New Year's celebrations.
The suspect was caught in a special operations police raid on a house in a housing complex in Istanbul's Esenyurt district, the Turkish media reported.
Agency reports said he had been staying in the house belonging to a Kyrgyz friend.
The attack was claimed by the Islamic State group, asserting that it was in reprisal for 'Turkish military operations in northern Syria'.
The local media has identified the gunman as Abdulkadir Masharipov, an Uzbek national. --
Agencies
« Back to LIVE
TOP STORIES