Indrani wants to divorce Peter Mukerjea
January 17, 2017 15:24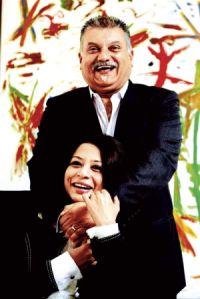 Sheena Bora murder case: Indrani Mukerjea informs the trial court she wants divorce from husband Peter Mukerjea and seeks permission to file a case. The judge tells Indrani there is no need to take permission from the trial court.


A special CBI court today framed charges of murder and criminal conspiracy against Indrani Mukerjea, her husband Peter Mukerjea and former husband Sanjeev Khanna for the murder of Indrani's daughter Sheena Bora in 2012.


All the accused were explained the charges framed against them. They pleaded not guilty to the charges and said they would face trial. Judge H S Mahajan kept the matter for trial to begin on February 1. All the three accused were charged under IPC sections 120(b) (criminal conspiracy), 364 (kidnapping), 302 (murder), 34 (acts done by several persons in furtherance of common intention), 203 (giving false information in respect of an offence) and 201 (causing disappearance of evidence). Additionally, Indrani and Sanjeev were charged under IPC sections 307 (attempt to murder) and 120(B) (criminal conspiracy) for plotting to kill her son and Sheena's brother Mikhail Bora.


Image: Indrani and Peter Mukerjea in happier times.

« Back to LIVE
TOP STORIES