Jaitley looks to break deadlock at GST meeting tomorrow
January 15, 2017 19:10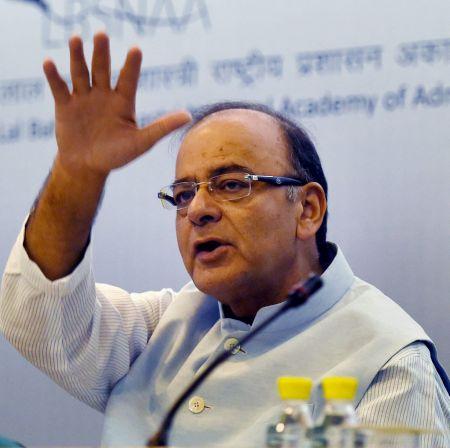 Finance Minister Arun Jaitley will tomorrow look to break the deadlock over distribution of powers between centre and states to administer GST, an issue that is holding up launch of the new national sales tax from April.
The all-powerful GST Council, headed by Jaitley, will meet for the ninth time tomorrow with the issue of who gets to administer the Goods and Services Tax being the single biggest issue on agenda.
The council has been deadlocked in the last four meetings, the last one being on January 4, with states seeking sole powers to control assessee with annual turnover of up to Rs 1.5 crore.
Centre, however, is not in favour of a horizontal split as it feels states do not have the expertise to administer levies like service tax.
Jaitley is also not favour of dual agencies auditing and scrutinising each taxpayer as he reckons multiple authorities could end up acting at cross-purposes.
Jaitley had last week hoped to resolve the pending issues to get the new indirect tax regime rolling from April 1.
"Most of the issues have been sorted out, some critical issues remain and these critical issues over the next few weeks we will try and solve out," he said last week. "We would want it to be implemented from April if all issues are resolved."
« Back to LIVE