Disrespect to Bapu will not be tolerated by Indians: Robert Vadra
January 15, 2017 15:03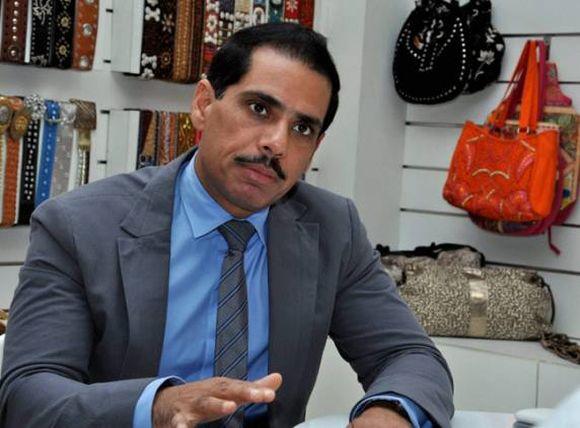 Congress chief Sonia Gandhis son-in-law Robert Vadra on Sunday attacked the Bharatiya Janata Party over the recent Khadi icon row, where Prime Minister Narendra Modi replaced Mahatama Gandhi in the iconic picture of spinning the charkha, saying that the nation would not tolerate such disrespect to the Father of the Nation.
Taking to Facebook, Vadra said in a post that Mahatma Gandhi, and his title is above every political party and deserves to be protected. Father of the Nation. That is the utmost respect given to a person, who fought all obstacles and sacrificed his life, to bring freedom and independence, to a country. I am truly shocked and deeply saddened to see the current government leaders have resorted to cheap and dirty politics, he said.
Asserting that dragging Mahatma Gandhi into senseless controversies is unacceptable and trying to grab his place as face of Khaadi is extremely demeaning, Vadra added that the recent development has hurt sentiments of millions of Bapus followers and admirers.
I want to tell the BJP mantri, Anil Vij that the kind of statements you have made about the father of nation, are stupendously idiotic. He said, money started devaluing the day Mahatma Gandhis face was stuck to notes!! Such disrespect to Bapu will not be tolerated by Indians, the post read.
« Back to LIVE
TOP STORIES