Kerala CM P Vijayan launches Rediff journalist Shobha Warrier's book
January 05, 2017 18:05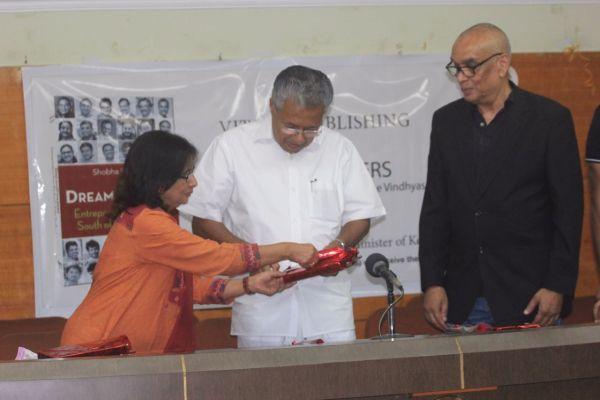 Dreamchasers
, written by
Rediff.com
's senior journalist Shobha Warrier chronicling the stories of entrepreneurs from the South of Vindhyas, was launched today afternoon at Thiruvananthapuram's Press Club at the hands of Kerala Chief Minister Pinarayi Vijayan.
Photograph alongside shows Shobha handing over a copy of her book to the chief minister; watching on is Ajit Balakrishnan, the founder and CEO of Rediff.com.
Shobha, an acclaimed short story writer in Malayalam had won the 'Young woman writer in Malayalam' award in 1996. She recently published The Little Flower and Others -- Diary of a Journalist. Her short stories have been translated into English, Kannada and Telugu.
« Back to LIVE
TOP STORIES