US stands behind Japan '100 per cent': Trump after N Korea missile launch
February 12, 2017 10:43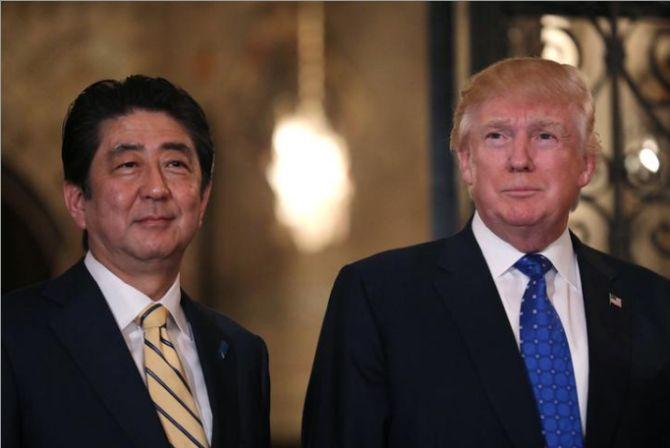 President Donald Trump has said that the United States stands behind Japan '100 per cent' after Japanese Prime Minister Shinzo Abe, who is on a visit to the US, condemned the missile launch by North Korea.
Earlier, South Korean defence ministry had said that North Korea launched a ballistic missile which flew 500 kilometres towards the Sea of Japan before falling into it. Seoul said the action of the North was aimed at 'provoking' the new US President.
"I just want everybody to understand and fully know that the United States of America stands behind Japan, its great ally, 100 per cent," Trump said at a joint news conference with the Japanese PM.
The latest North Korean launch also comes after Trump assured visiting Japanese prime minister that Washington was committed to the security of its key Asian ally. -- Agencies
Photograph: Carlos Barria/Reuters
« Back to LIVE
TOP STORIES