Sonia doesn't want to 'be disturbed' with party affairs now
December 30, 2017 18:53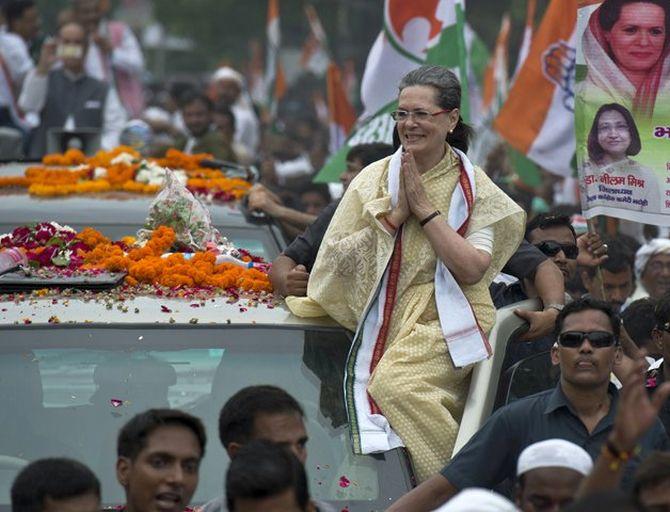 Former Congress president Sonia Gandhi is taking complete rest in Goa.

She is cycling and exercising, even avoiding the SPG cover at times.

She has requested the SPG guards to be in plain cloths and conceal their weapons.

She does not want to get any phone call, nor is she interested in meeting her loyalists in the Congress in Goa.

She is doing this apparently as the old timers come to seek positions in the Rahul Gandhi-led party.

Some of them also complain against Rahul.

Sonia told a Congress leader and former Goa chief minister that she wants peacae, and she should not be disturbed.

"If you have any issues in the state, call up Rahul and brief him," was her message.
« Back to LIVE
TOP STORIES