26/11s baby Moshe, Benjamin Netanyahu to visit India in January
December 30, 2017 08:33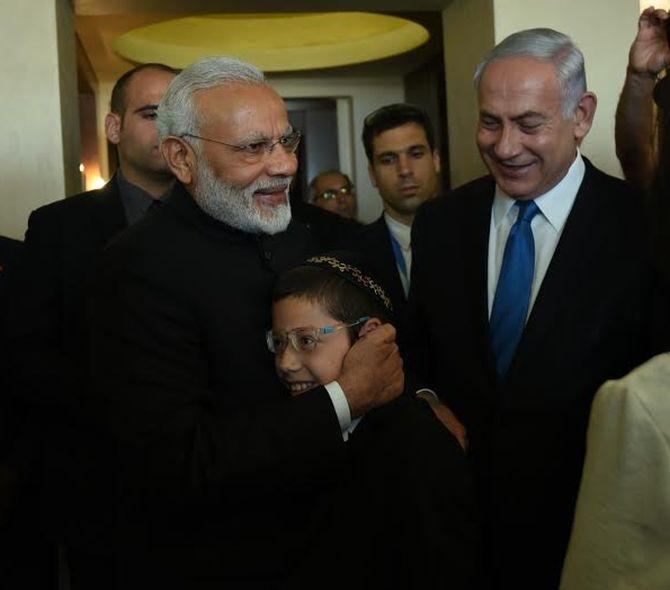 Nine years after two-year-old Moshe Holtzberg left Chabad House in Mumbai, after his parents were killed in the 2008 Mumbai terror attacks, he is likely to visit the city mid-January, during Israel Prime Minister Benjamin Netanyahus visit to India. In a balancing act, South Block is working towards scheduling Prime Minister Narendra Modis trip to Palestine in February within a month of Netanyahus visit.
Modi had met Moshe in Jerusalem in July this year, when he visited Israel. The 11-year-old boy, in an emotional meeting with Modi at the historic King David Hotel, had said, I want to ask you something from all of us: Please continue to love me forever. Thank you. And always remember my parents. I live in Afula, but I remember our connection to Nariman House I hope I will be able to visit Mumbai and when I get older, I live there.
Following that conversation, the Indian embassy in Tel Aviv, in August, issued 10-year multiple entry visas to the young Israeli survivor of the Mumbai terror attacks, Moshe, and his grandparents.
Sources said that his trip to India would be one of the highlights of Netanyahus visit. Moshe was just two when his parents, Rivka and Gavriel Holtzberg, serving as emissaries of Chabad in Mumbai, were killed along with six others by terrorists at the Nariman House, also known as Chabad House.
Besides Delhi, Netanyahu, who will be accompanied by his wife, will visit Agra to see the Taj Mahal, and will also go to Ahmedabad, Mumbai. Modi is likely to accompany him for the Ahmedabad-Mumbai leg of the visit.
« Back to LIVE
TOP STORIES