Pak army chief urges lawmakers to improve relations with India
December 21, 2017 09:19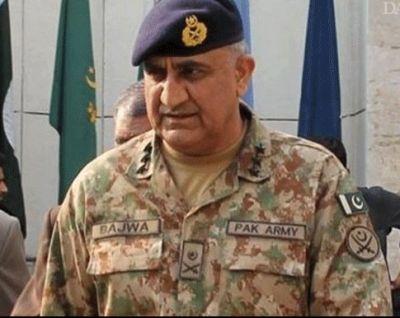 In an extraordinary gesture, Pakistan army chief, General Qamar Javed Bajwa, urged the country's lawmakers to try to improve relations with India, assuring them that their efforts would be fully backed by the army. His address comes in the backdrop of sustained American emphasis to Pakistani leadership on mending ties with India.
"The military is ready to back political leadership's initiative for normalisation of relations with India," General Bajwa told lawmakers at the senate committee.
Quoting senators, leading Pakistan daily Dawn said General Bajwa told legislators that he wants relations with all neighbours to be normalised and urged politicians to try to improve relations with India.
He assured them that their efforts would be fully supported by the army. The army chief's offer was particularly significant given a general perception that the army was against peace efforts with India.
But General Bajwa said a large part of Indian military deployments was mostly against Pakistan. He also accused India of fomenting instability and terrorism in Pakistan, stating that New Delhi had developed a strong nexus with Afghan intelligence agency National Directorate of Security.
« Back to LIVE
TOP STORIES