Congress bays for Vinod Rai's blood
December 21, 2017 13:01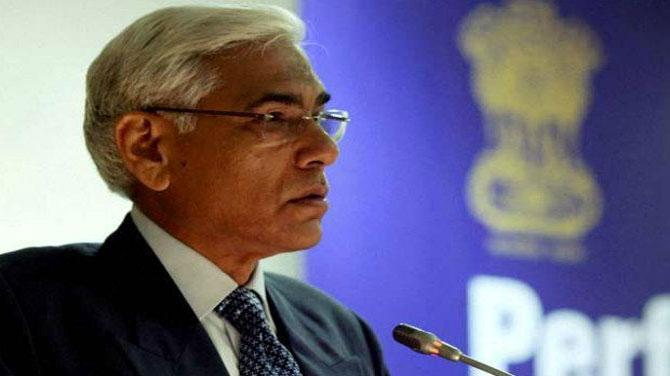 Former Comptroller and Auditor General of India (CAG), Vinod Rai had calculated that 2G spectrum allocation in 2008 -- under the UPA regime when A Raja was the telecom minister -- led to notional loss of Rs 1.76 lakh crore to the national exchequer.


"There was no case from the beginning. In fact, it was scam of lies, there was no scam on our part. We did it in accordance with policy prescription that we had at that point in time," Kapil Sibal said.


Responding to query on the Supreme Court judgement of February 2012 which cancelled 122 telecom licences that were allocated spectrum in 2008, Sibal said that the apex court passed the judgement in its attempt to do the best it could do in the interest of the nation, and it was a wrong decision.


"That (SC cancelling telecom licences) was also a wrong decision. The fact that the Supreme Court rendered a decision doesn't mean that is necessarily right. "In fact, the kind of environment created by the media, the opposition, by Vinod Rai... The telecom sector is in dire state today and this is entirely because of Vinod Rai and opposition (at that time)," Sibal said.


The Supreme Court, after cancelling 122 telecom licences, had ordered allocation of spectrum though auction. The government has held four spectrum auctions till date.


However, industry has been seeking reduction in the spectrum prices. In the last auction, DoT had put up 2,354.55 Mhz of spectrum for auction in 2016 across seven bands at a cumulative base price of Rs 5.6 lakh crore. Out of this, bids worth Rs 65,789 crore were received for 964.8 Mhz spectrum.
« Back to LIVE
TOP STORIES