Aila! Oppn ruckus drowns out Sachin's debut speech in Parliament
December 21, 2017 14:30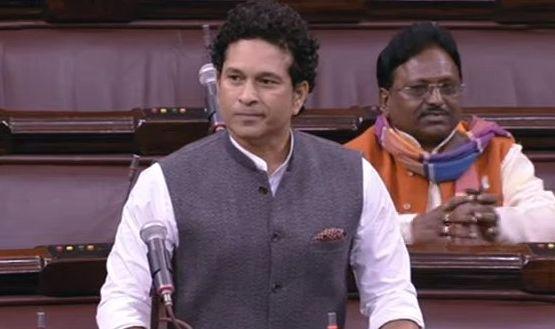 Rajya Sabha MP Sachin Tendulkar rises to speak in Parliament, his debut speech in the five years he has been MP. However, Opposition ruckus prevents him from speaking. RS chairperson Venkaiah Naidu adjourns the House. The Opposition was raising a ruckus over PM Modi's remarks on Manmohan Singh during the Gujarat election campaign.

Sachin also attended Rajya Sabha proceedings in the winter session of Parliament but did not ask any questions.


Samajwadi Party MP Naresh Agarwal had questioned the absence of celebrity members of the House and advocated them being disqualified from Rajya Sabha membership during the last session.

"Sachin Tendulkar and Rekha should resign if they are not interested in Parliament," Agarwal said.

Tendulkar and actor Rekha were the worst performers in attendance in the Rajya Sabha among the 12 nominated members.

« Back to LIVE
TOP STORIES