Trump asks Pakistan to take 'decisive action' against terror groups
December 19, 2017 09:00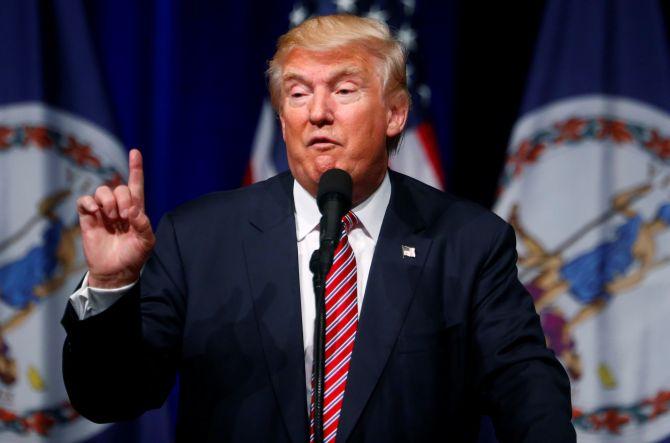 US President Donald Trump has asked Pakistan to take decisive action against terrorist groups operating from its soil, as he unveiled Americas new National Security Strategy.
Mandated by the Congress, Trump released his first NSS, according to which the US seeks a Pakistan, that is not engaged in destabilising behaviour and a stable and self-reliant Afghanistan. We have made clear to Pakistan that while we desire continued partnership, we must see decisive action against terrorist groups operating on their territory. And we make massive payments every year to Pakistan. They have to help, Trump said in his remarks as he announced his NSS.
Pakistan has received more than $33 billion from US since the 9/11 terror attacks. We will press Pakistan to intensify its counterterrorism efforts, since no partnership can survive a countrys support for militants and terrorists who target a partners own service members and officials, it said.
The US will also encourage Pakistan to continue demonstrating that it is a responsible steward of its nuclear assets, the NSS said. The US will continue to partner with Afghanistan to promote peace and security in the region, it said. We will continue to promote anti-corruption reform in Afghanistan to increase the legitimacy of its government and reduce the appeal of violent extremist organisations, it added.
« Back to LIVE
TOP STORIES