Gujarat results warning bell to those who believe in autocratic rule
December 19, 2017 15:11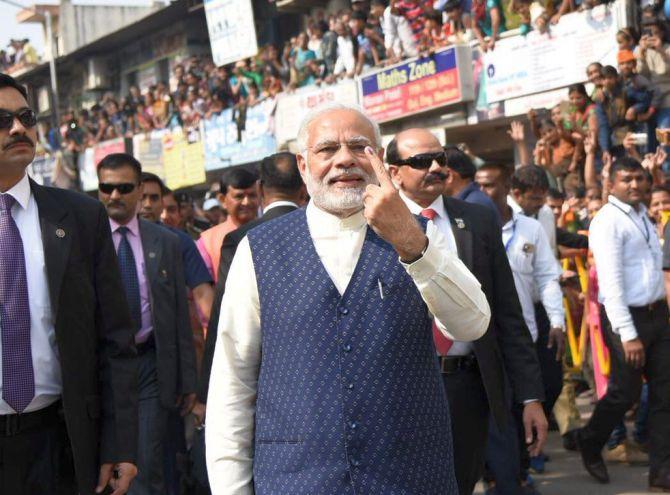 The Shiv Sena today launched a stinging attack on its ally BJP, saying "the much-touted Gujarat model has shaken" and the poll outcome in the state was a "warning bell" to those who believe in an autocratic rule.


The Sena said Congress president Rahul Gandhi and Patidar leader Hardik Patel had been ridiculed as "monkeys" but "these 'monkeys' have slapped the 'lion'".


The Sena attack on the BJP came in an editorial in its mouthpiece 'Saamana', a day after the BJP retained power in Gujarat with a reduced tally of 99 seats against 115 last time.


The Congress increased its tally from 61 seats last time to 77 this time. The Sena said the BJP had "barely managed to pass" the electoral exam but was pretending to have passed with distinction.


The BJP won Gujarat and Himachal, but the Congress also did not lose, the editorial said. "The dream of a 'Congress-Mukt Bharat' (Congress-free India) remained unfulfilled," the Shiv Sena said. This election result in Gujarat is a "warning bell for those who believe in an autocratic rule", the Sena said.


"The BJP may have won the election but the discussion is about the strides Rahul Gandhi has taken. It was said that we (BJP) won't get a single seat less than 150 in Gujarat, but it proved to be a tough task even to reach the 100 mark," said the editorial.


The party asked the BJP to pay heed to the "sterling performance" of Rahul Gandhi and Hardik Patel in Gujarat.
« Back to LIVE
TOP STORIES