Congress played dirty: Amit Shah on why BJP failed 'Mission 150'
December 19, 2017 12:00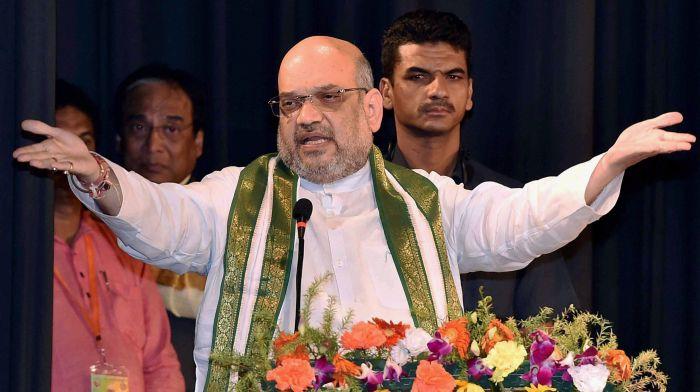 Celebrating the BJP's "historic victory" in Gujarat, Prime Minister Narendra Modi and BJP chief Amit Shah accused the Congress for trying to sow the seeds of casteism in its hunger for power and asked voters to be vigilant of renewed attempt by "some people" to keep up the effort in future too.
Shah also explained the drop in the BJP's seats -- the party had 115 seats in 2012, had targeted winning 150 this time but ended up with only 99 seats -- to what he called the "caste politics" and the "low level of political discourse" of the Congress and its allies.
The BJP president who had set a target of winning 150 seats in Gujarat claimed he had not accounted for the Congress sinking the level of the discourse to "such a low" level.
"Congress brought the level of the campaign down, because of which our number of seats went down," the BJP president, who is widely seen as the party's chief strategist, said.
« Back to LIVE
TOP STORIES