Trump blames 'lax immigration system' for NYC terror attack
December 12, 2017 08:03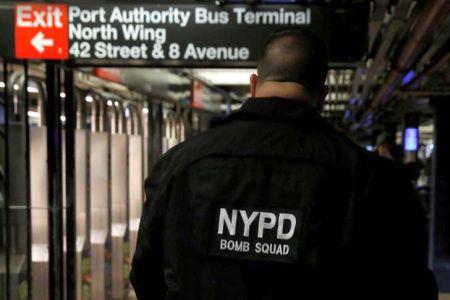 US President Donald Trump has asked Congress to enact immigration reforms to protect the American people, a day after a blast triggered by an Islamic State-inspired Bangladeshi-origin man near a metro station in New
York City left four persons injured.
Akayed Ullah, the 27-year-old suspected bomber, had wires and a pipe bomb strapped to his body. The device yesterday prematurely exploded between two subway platforms near Port Authority, which is America's largest bus terminal, police said.
"(The) attempted mass murder attack in New York City -- the second terror attack in New York in the last two months -- once again highlights the urgent need for Congress to enact legislative reforms to protect the American people," Trump said.
The suspect reportedly came to the US from Bangladesh some seven years ago on a family visa.
"First and foremost... America must fix its lax immigration system, which allows far too many dangerous, inadequately vetted people to access our country. The terror suspect entered our country through extended-family chain migration, which is incompatible with national security,"
Trump said.
He added that the suspect had entered the country through "extended-family chain migration," a system the president is seeking to end that allows families to sponsor relatives to come to the United States.
-- PTI
« Back to LIVE
TOP STORIES