NYC blast: Suspect learnt to build bomb on internet
December 12, 2017 10:35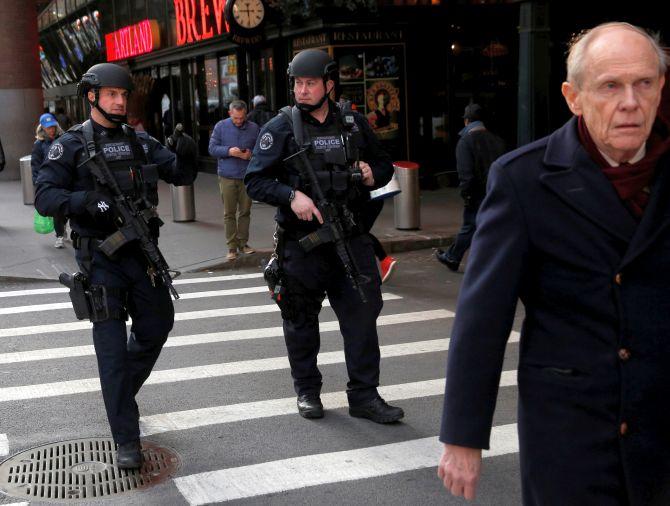 The Bangladeshi suspect in Monday's pipe bomb explosion beneath New York's Times Square is an angry former limousine driver who learned to build a bomb on the internet at his Brooklyn apartment, officials said.
Akayed Ullah, 27, was in police custody after he was injured by a pipe bomb he fastened to his torso with Velcro and zip ties. Three other people were also hurt in the blast in a pedestrian tunnel linking two subway stops beneath West 42nd Street, officials said.
Ullah came from the southeastern Bangladeshi district of Chittagong and last visited the country on September 8, Inspector General of Police AKM Shahidul Hoque said.
He had no criminal record in Bangladesh, Hoque said.
Ullah arrived in the United States seven years ago on a family visa, one authoritative US source said, speaking on condition of anonymity.
US investigators believe he was self-radicalised after entering the United States, most likely by watching militant propaganda on the internet, the officials said, adding that they were unaware of any specific militant video that might have led him to produce his faulty explosive device.
From March 2012 through March 2015, he held a license to drive a limousine or black cab as an independent contractor, the New York City Taxi and Limousine Commission said in a statement.
« Back to LIVE
TOP STORIES