New York bomber charged with terror offences
December 12, 2017 20:36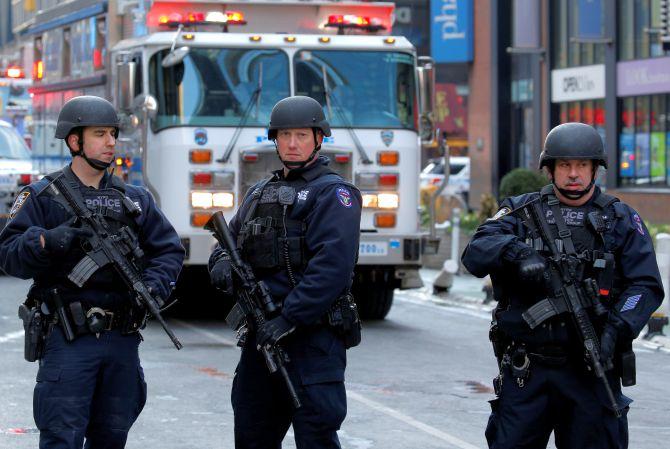 New York police today charged an Islamic State-inspired Bangladeshi-origin man, a day after he triggered a blast at a metro station that injured three other people and caused chaos in one of the busiest commuter hubs in the US metropolis.
Akayed Ullah, the 27-year-old suspected bomber, had wires and a pipe bomb strapped to his body. The device exploded prematurely yesterday between two subway platforms near Port Authority, which is America's largest bus terminal.
The New York Police Department tweeted that Ullah was charged with criminal possession of a weapon, supporting an act of terrorism and making a "terroristic threat".
Ullah is reported to be in a serious condition in hospital after suffering burns in the explosion.
Three other people suffered minor wounds in the blast during rush hour.
The suspect was taken into custody after the device partially exploded.
Ullah acted alone, police said, adding that the explosion was recorded on surveillance video.
No group has claimed responsibility for the explosion so far, though it is being treated as terror-related. -- PTI
« Back to LIVE
TOP STORIES