Shatrughan 'prays for ghar wapsi' as govt camps in Gujarat
December 04, 2017 10:16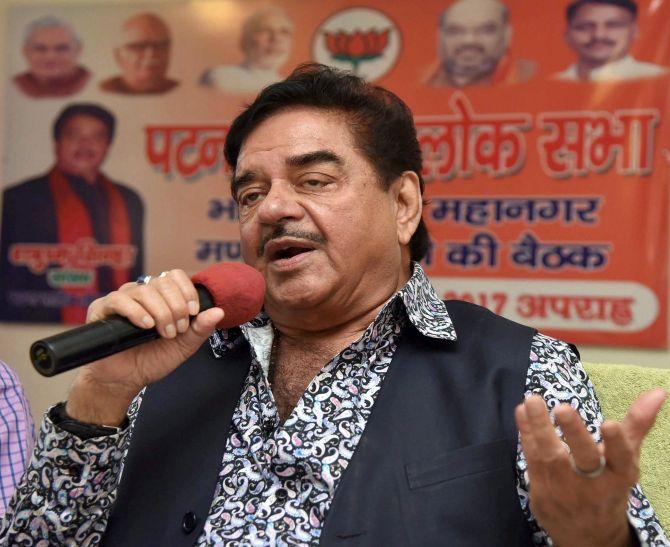 Weighing in on the concern expressed by opposition parties on functioning of Electronic Voting Machines (EVMs), senior BJP leader and Lok Sabha MP Shatrughan Sinha yesterday said it had damaged the reputation of the BJP and urged the government to ensure that there were no malfunctioning EVMs.

Sinha, expressing surprise over the entire Government sitting in Gujarat to ensure the victory of the BJP in the assembly elections, hoped that the Ghar wapsi would be soon to take care of the country.

This is what the MP said in a series of tweets.

"While the entire Government sits in Gujarat to ensure our victory, in the larger interest of the election process, we must ensure there is no malfunctioning of the EVMs & VVPads which is blamed on us & does further damage to our reputation, he said.


Is it true that the entire Govt. of India, Central Govt. Ministries & Ministers are all sitting in Gujarat to take care of the elections & the election commission? Moot question is When is the Ghar Wapasi to Delhi to also take care of the country.

"Hope wish & pray that the Ghar Wapasi is seen & felt soon better late than never, he tweeted.

Parliament session is starting very late due to obvious reasons after 15th Dec. Remember sir we have ouselves disrupted parliament in the past for weeks & months on matters of convenience and blamed opposition for disrupting the smooth functioning of the Govt, Sinha said.
« Back to LIVE
TOP STORIES